August 30th, 2023
Mendable.ai August 2023 Updates
Precise Mode, Claude 2 Support, and Exciting Collaborations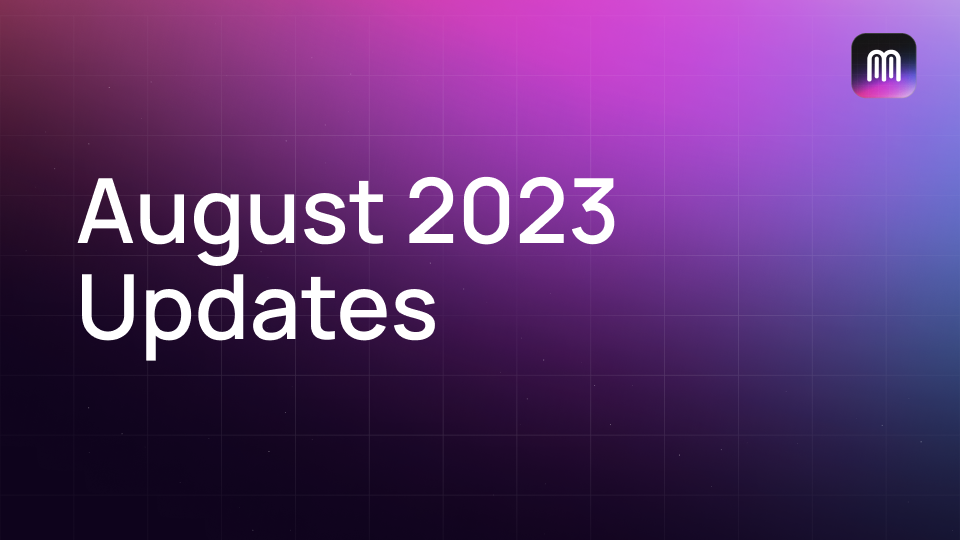 August has been an exciting and productive month at Mendable. We've rolled out some incredible new features and updates to enrich your experience. From customizable AI chat components to exciting collaborations, let's dive into what's new!
Components for Every Use Case 🔍
Mendable now offers four pre-built customizable AI chat components: Floating Button, Search Bar, In-Place Component, and Chat Bubble. These components are designed to make your projects more interactive and user-friendly. Furthermore, with the Mendable API, building your own components has never been easier. Our examples can help guide you in deploying these elements in your projects. For all updates related to our components and API, don't forget to check our docs changelog.
Introducing Precise Mode 🎯
Need more control over the answers your model provides? Meet Precise Mode, our newest feature designed to give you greater flexibility and precision in generating responses from your AI models. This feature is especially useful for those who want to avoid certain topics or focus on particular areas of interest. Learn more about how to utilize Precise Mode in our recent blog post.
Support for Claude 2 by AnthropicAI 🤖
We've expanded our AI model lineup to include support for Claude 2, adding to our existing support for GPT-3.5-turbo and GPT-4. This expansion provides more options for users to select the AI model that best suits their needs. We're also offering support for custom models through our Enterprise plan. Learn more about these new integrations.
Spotlight: Companies Using Mendable 🌟
Nylas
Nylas has successfully integrated Mendable as a product copilot in their dashboard, enhancing customer interactions and experience. See it in action.
Merge
Merge has also employed Mendable for a dual role: as a copilot and search engine for both their dashboard and documentation, enabling users to find the information they need efficiently. Find out how they implemented this.
Our First-ever Meetup 🎉
We've reached another milestone by hosting our first-ever meetup in Boston in collaboration with LangChain. The event, held at GlasswingVC, provided a unique platform for networking and sharing ideas. Thank you to everyone who participated! You can check out the photos and highlights from this memorable event here.
We are incredibly grateful for your continued support and are excited to see the incredible projects you'll create using Mendable. Stay tuned for more updates!