October 31st, 2023
Mendable.ai October Recap
Spookily Exciting Improvements 🎃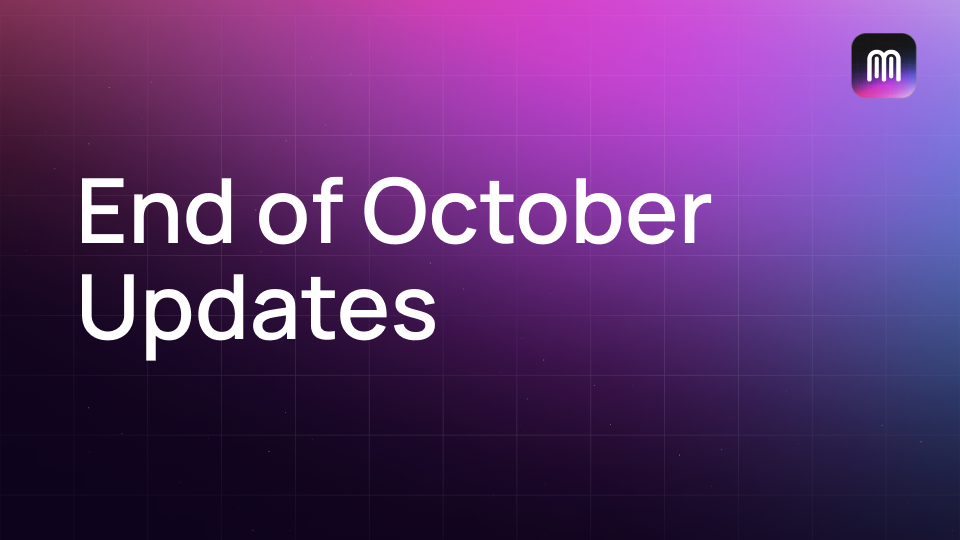 We are hoping everyone had a splendid October 🍁! We're thrilled to bring you our latest updates and news.
Product Enhancements:
Auto Reingest Feature: Set up automatic cron jobs for data reingestion through the 'Manage Data Sources' tab on our dashboard.
Full Prompt Customization: On the workshop page, you now have the freedom to tailor the entire prompt and tap into ready-to-use templates for various scenarios.
Quality of Life Upgrades:
Expanded Model Support: We've introduced support for larger context models like GPT 3.5 16k and GPT 4 32K for specialized use cases. These can be activated per project — reach out at eric@mendable.ai for details.
Enhanced Free Tier: Enjoy double the message credits, as we've increased the free tier limit from 250 to 500.
Demos & Templates:
Latest News:
"Road to AGI" Series: Join us bi-weekly on Twitter Spaces as we converse with leading minds in General AI to explore the journey to AGI.
Educational Collaboration: We've released a tutorial and hosted a Twitter space with Mayo Oshin, a distinguished educator in the generative AI field.
Thank you for your continued support. We can't wait to see what you create with Mendable!